The Department of Student Conduct and Community Standards is a component of the Health, Wellness, and Safety portfolio of the Division of Student Affairs. Our department is responsible for upholding community behavior standards and educating FSU students on how to responsibly engage with the FSU community.
---
More Information:
---
Apply to Serve on the Student Conduct Board!
What is the Student Conduct Board?
Student Conduct Board (SCB) is a group of individuals from the Florida State student community tasked with upholding our community standards and the Student Conduct Code. Conduct Boards hold their peers accountable to these standards by working as an option within the student conduct process.
Why should I apply?
Student Conduct Board is a distinguished opportunity to serve our community. As a member, you will receive training on the conduct process, improve skills of leadership and professional development, and receive exposure to the inner workings of Florida State University.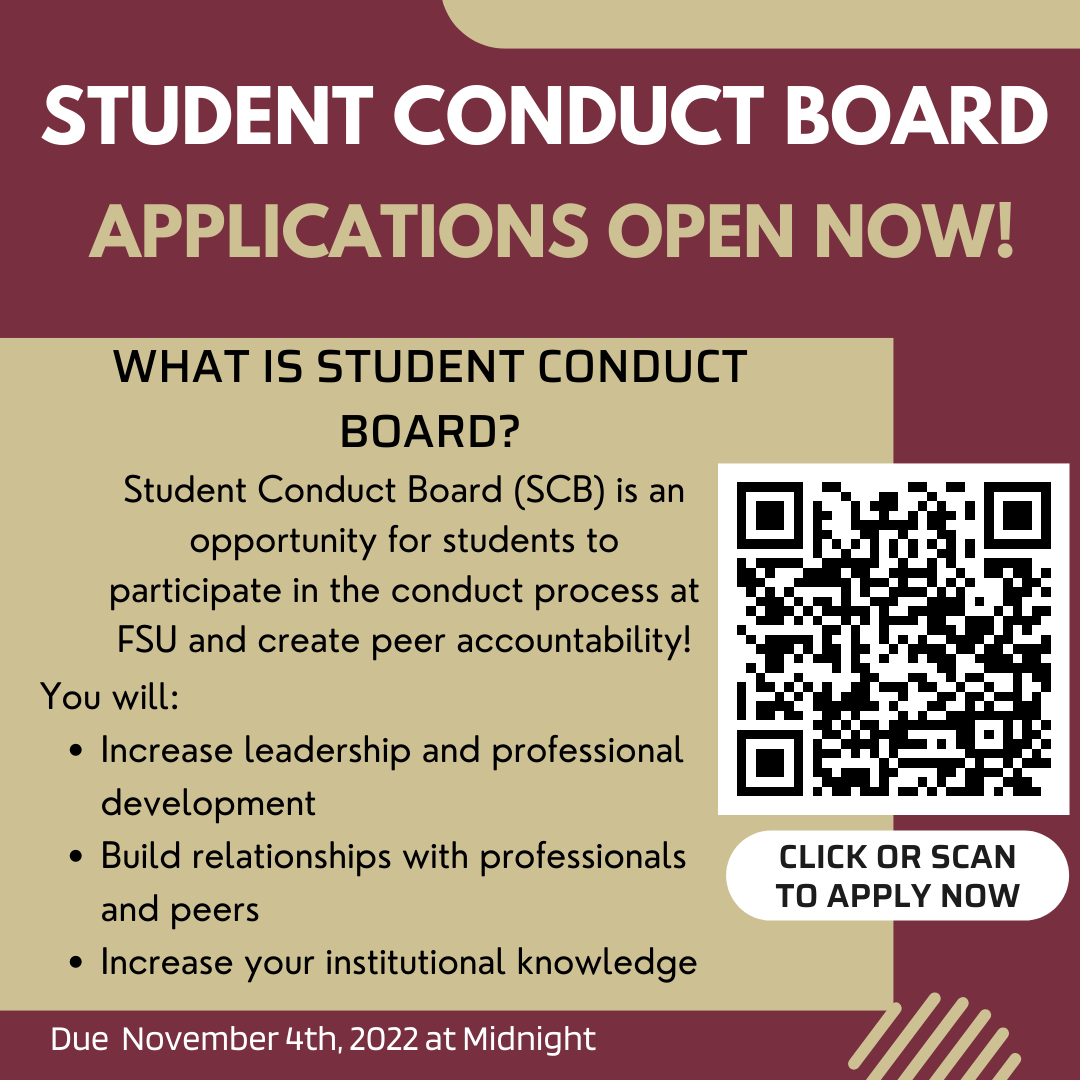 The application consists of four short-answer questions and a resume.
You must have at least a 2.50 GPA to be eligible to serve on the board.
A letter of reference is NOT required.